Video Library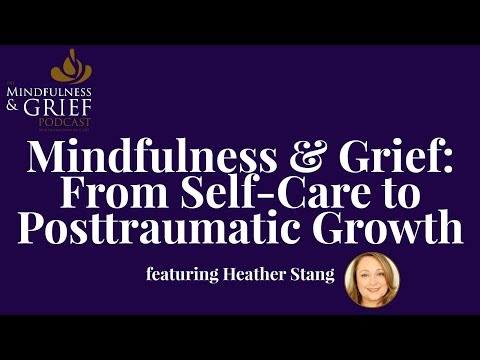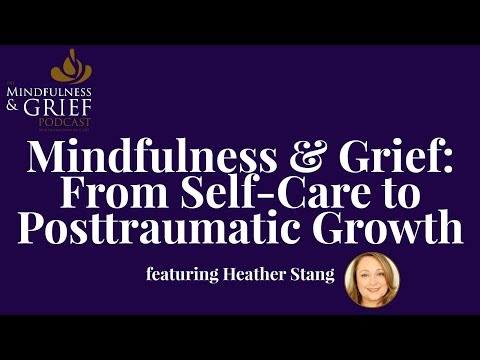 In this episode of the Mindfulness & Grief Podcast, the tables are turned, as host Heather Stang becomes the guest, sharing insights from the second edition of her book, Mindfulness & Grief. Interviewed by author Karla Helbert, the two yoga therapists discuss how meditation for grief can help you cope with the pain and overwhelming emotions as well as find new footing in your very changed world. Learn more about Heather & her work at http://mindfulnessandgrief.com.
Facing the reality that a loved one has died is overwhelming, yet bereaved people also have to cope with physical, emotional, cognitive and spiritual suffering. Mindfulness-based techniques – including meditation and yoga – can help bereaved clients reduce unpleasant side effects while learning powerful coping skills. During this session she uses case examples and practical instruction to explain how mindfulness can be applied as a grief intervention. From clients in an acute period of grief to people further along on their journey, the ancient practice of mindfulness allows bereaved people to experience grief without becoming grief itself.
This is a 5 minute preview sample. Purchase the full recording from the Association of Death Educators & Counselors 2016 Conference Recording Page
Mindfulness-based practices, such as meditation, yoga and formal compassion practice, can help bereaved people steady their mind, relax their body, and make meaning from their loss, all while tapping into the stress-reducing relaxation response. Based on case studies from a weekly drop-in Relaxation and Meditation for Grief Group at a community meditation center, this session will illustrate how these ancient practices can cultivate post-traumatic growth and even improve physical and emotional health beyond pre-loss states. Participants will also learn the basic session structure and review relevant literature.
This is a 5 minute preview sample. Purchase the full recording from the Association of Death Educators & Counselors 2015 Conference Recording Page